We are happy to welcome you to our Prices page. If you are interested in our professional oven cleaning in Kingston, here is where you will be able to find our complete pricing list. It also includes the prices for the additional services which we offer, such as kitchen cleaning and appliances cleaning. We always provide our clients with a price estimate when they book us but it is best if you familiarise yourself with our full price list in advance. By doing so you will be able to financially prepare yourself and to know what to expect.
A fair pricing policy.
We, from Oven Cleaning Kingston, strive to offer our customers a well-balanced combination between first-class quality and low-cost rates. That, together with our readiness to give each of our clients and custom-tailored quote, makes our all-round oven cleaning in Kingston so affordable.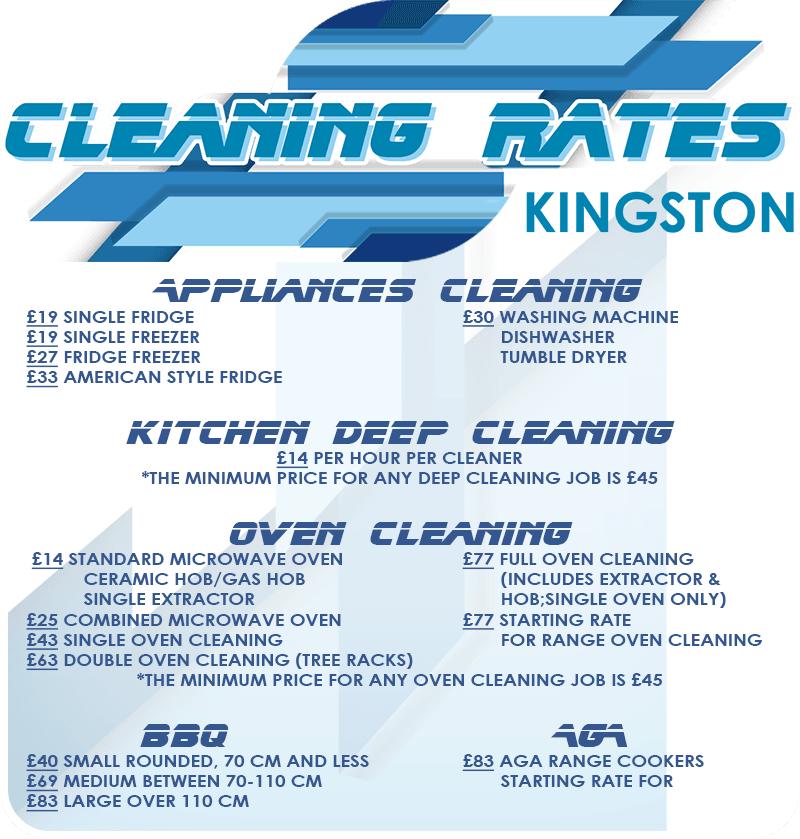 It should be added that we reserve our right to make changes on our current pricing list. That is yet another reason why you should always visit our Prices page before you book us for the cleaning of your oven or for any other type of cleaning services which we are licensed to provide.